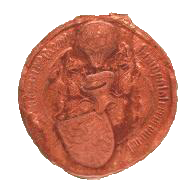 Charter / Parchment manipulation such as Flattening / Tensioning / Stretching / Lining / filling up
JEZET VARIABLE TENTER TO STRETCH PARCHMENTS is developed in order to be able to stretch parchments, (those who have shrunk or deformed, for instance owing to water damage), to the original normal size and to stretch charters that have been folded for a long time, till they are absolutely flat and smooth again.
Although the tenter was designed special for stretching of parchments, other materials also can be stretched like: woven textiles, felt, leather, paintings, non-woven materials, etc. or thinking on treatments while the material is stretched or even other treatments like: splitting, enlarging, thickness reducing etc.
The JEZET offer one execution and one size, but are also able to manufacture every size and to particular requirements.
The dimensions of THIS JEZET variable tenter to stretch parchments are 1600 x 1400 mm. permitting to stretch parchments with sizes from an absolute minimum of 70 x 70 mm. up to a maximum of 850 x 650 mm. With a quantity of 8 up to 80 stretchers. Easily put away right to or on the wall, out off the way, especially while the stretching process takes a long time for each parchment.
The separate supplied JEZET-STRETCHERS are delivered on requested or needing quantity and to be inserted after completion of the frame in the inside corners of each of the four legs and slide into position everywhere around in the inside of the joint tenter framework.
The advantages of the JEZET TENTER TO STRETCH PARCHMENTS:
Adaptable to the size and shape of the parchments - Special requests
Stretch tension capability (shrinking)
Safe and easy handling, ergonomic forms
Stretchers to be inserted on each leg
Out of the way during the stretching process
Easy to clean, inert materials aluminium, stainless steel and polyamide - Light in weight

JEZET VARIABLE TENTER TO STRETCH PARCHMENTS SPRV-04 consists of a TENTER FRAME constructed of anodised aluminium profiles and quadrangular; step less, adjustable up to a maximum size of 1600 x1400 mm. Adaptable to the shapes of the parchments in square or rectangle shape. The four legs of the tenter are provides at one end each with a fixed mounting corner and sliding block, entry-openings for the stretchers gliders.
24 JEZET-STRETCHERS consisting of a cylindrical Polyamide holder with a clamp opening of 30 mm. wide with adjustable clamping-force. Each STRECTCHER is provided with the flexible JEZET STRETCH TENSION SYSTEM permitting a possible buoyancy of 0 - 10 kg for working up shrink or elasticity to a maximum of 65 mm. A Polyamide cylindrical adjustment-grip, turned around a stainless steel thread-rod, offers an easy and precise adjustment of the stretching-force and a stretching-range of 140 mm. and a stainless steel glider mounted on the thread-rod takes care of an easy input into the special sliding form of the of each leg of the tenter-profile and slide on to any position.
Frame size variable
Parchments sizes
Stretchers
PRICE JEZET VARIABLE TENTER TO STRETCH PARCHMENTS SPRV-04 with 24 STRETCHERS
maximum of 1600 x 1400 mm
minimum of 70 x 70 mm. up to a maximum of 950 x 750 mm
minimum 12 and maximum 48
€ 1.990,00

Seal Restoration Tools - Heated Spatulas and Lining Irons
Archives, Libraries, Museums and other institutions have problems with seal collections containing broken and damaged wax seals and sealing wax impressions in particular, mostly cut off the original document, but also seals still connected to the charters or documents, especially seals affixed with many to one document
Partly is the damage caused by the manner of conservation but mostly by the handling in the past. To restore or repair a special tool had to be developed, not the changed and customized soldering iron but a proper apparatus.
The important demand was, that the set temperature corresponded precisely with the temperature in the tip or spatula. Further demands are a well verified the temperature area and the tools themselves, light in weight and easy to handle
Jezet has developed for the restoration seals, the JEZET THERMAL SEAL RESTORATOR
A piece of thermal restoration tool of JEZET quality for the heat treatment not only seals but also of paper, bindings, paintings, photographs and on a small scale laminating of paper which needs support by means of polyethylene film.
ADVANTAGES of the JEZET THERMICAL SEAL RESTORER:
1,2 or 3 units and tools simultaneous working
Temperature range 50 °C to 150 °C
Temperature control in tip of the tool
With an exact accuracy of 1,5° C
Exchangeable tips and spatulas
Tip and spatula forms on demand
24 volt AC safety low Watt units
Direct, Simple, Easy and Safe handling

JEZET THERMAL SEAL RESTORER ZRSI-03 a piece of thermal restoration tool of JEZET quality for the heat treatment of various possibilities and consists of a aluminium housing with supply of 230 V single phase 50 Hz stepped down to 3 connection ports of 24 V and controls for the tools. The THERMICAL SEAL RESTORER exists of 3 temperature-adjustments-units simultaneous to use from 50° to 150° C per 1° C increasing, with an exact accuracy of 1,5° C on/off main-switch with control LED light, on/off switch and control LED light per unit and 3 temperature-regulators with heat up indication LED light.
The combination of micro thermostat and adjustment device makes it possible to adjust in a few seconds the temperature fall which arises by contact between restoration-tool and object. By means of the very accurate adjustment of the temperature and Temperature control in tip of the tool the risk on over-heating -and thereby to much melting- of the object to be treated. (for example a seal) almost became impossible.
The 3 TOOLS, in stainless designs with silicone cable and plug, 24V, plus 3 tips are available in the following forms Knife-form - Stylus-form - Spoon-form - Ladle -
Round spade
Power supply
Wattage total 3 tools
Voltage to 3 tools
Temperature range and accuracy
Weight
PRICE JEZET THERMAL SEAL RESTORER ZRSI-03 three connections +3 tools + 3 tips, simultaneous to use
PRICE JEZET THERMAL SEAL RESTORER ZRSI-02 two connections +2 tools + 2 tips, simultaneous to use
PRICE JEZET THERMAL SEAL RESTORER ZRSI-01 one connection +1 tool + 1 tip
230 V single phase 50 Hz - 3 meter cable
72 Watt
24 Volt AC
50° C to 150° C and 1,5° C
4,3 kg
€ 1.112,00
€ 965,00
€ 770,00

Seal Protection cups of transparent Polycarbonate
JEZET SEAL PROTECTION CUP PRODUCER ZBPC-0304
The machine is consisting of a support frame of aluminium profiles on 4 castors with brakes. The base of the frame is prepared with a plate of Aluminium to carry the electric vacuum unit, the control box and the vacuum tank of 100 litres which is connected with the suction pipe on the inserted base plate of the vacuum tabletop which is constructed of a frame made out of aluminium softline profile JZ 800 and the base creating a compartment for vacuum to restrain even a higher vacuum and provided with a heavy duty support grid, porous work surface of 400 x 300 mm made of stainless steel.
The different mould shapes will be placed on de porous work surface.
On top of the vacuum table a divided top unit consisting of a clamp flense for the transparent Polycarbonate film and the top section with the heating elements.
Usable Surface for the moulds
Outside dimensions - Working height
Maximum power consumption
Compressed air consumption maximum
Noise level with suction unit running
Total weight
Colour
PRICE JEZET SEAL PROTECTION CUP PRODUCER ZBPC-0304
400 x 300 mm
W x D = 500x 400 mm. - 800 mm
1,5 k Watt 230 Volt – 50 Hz single phase Euro connector with flexible cable of 3 m
350 litres per minute at 6 Bar
maximum of 60 dB otherwise 45 dB
approximately 35 kg
Silver and black
€ 3.255,00